Goed werkende verlichting op (kinder)fietsen is van levensbelang. Het is dan ook erg belangrijk om de batterijen snel te vervangen als ze leeg of zwak zijn. Dit is de koplamp van een Popal Daily Dutch Basic 24" kinderfiets, maar dezelfde koplamp (PL786764A / PL786764Z) wordt ook voor andere Popal Fietsen gebruikt. Het vervangen van de batterijen is niet moeilijk, maar er is wel wat gereedschap voor nodig. Het is niet nodig om de hele koplamp te vervangen. Het is ook niet nodig om de fiets op te takelen of op zijn kop te zetten.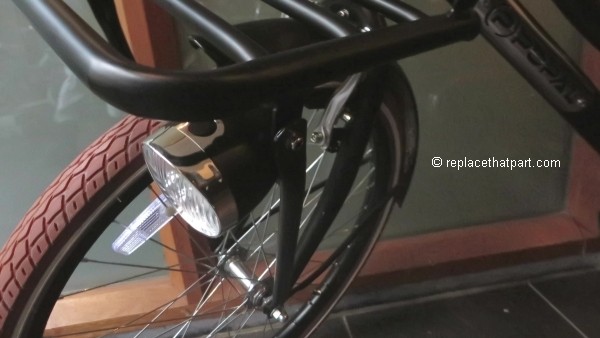 Benodigdheden
1 steeksleutel no. 8
1 grote schroevendraaier
1 kruiskopschroevendraaier
3 kleine AAA batterijen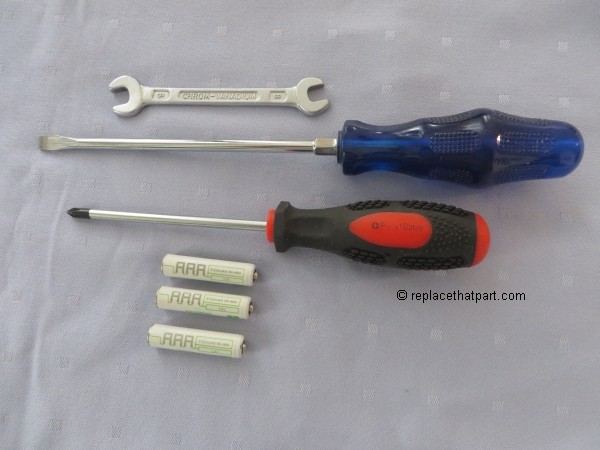 1. Gebruik de steeksleutel om de moer, die de koplamp op zijn plaats houdt met een paar slagen wat losser te draaien. Draai de moer niet helemaal los. Je kun de koplamp nu naar naar beneden kantelen, zodat je makkelijker bij de grote schroef aan de onderkant kunt.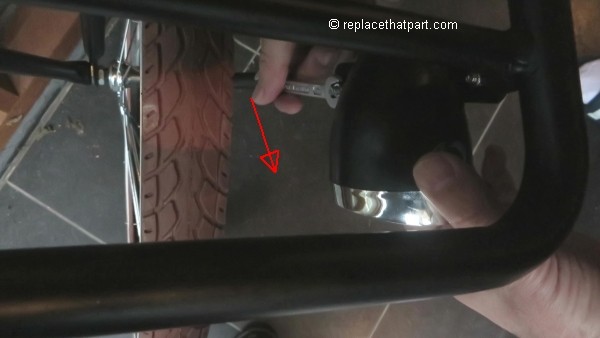 2. Gebruik een grote schroevendraaier om de grote schroef aan de onderkant van de koplamp met een met een paar slagen wat losser te draaien. Draai de schroef niet helemaal los. Je kunt nu de verchroomde voorzijde van de koplamp verwijderen door er al wrikkend wat aan te trekken. Houd tijdens het lostrekken de koplamp horizontaal, anders valt de batterijhouder eruit.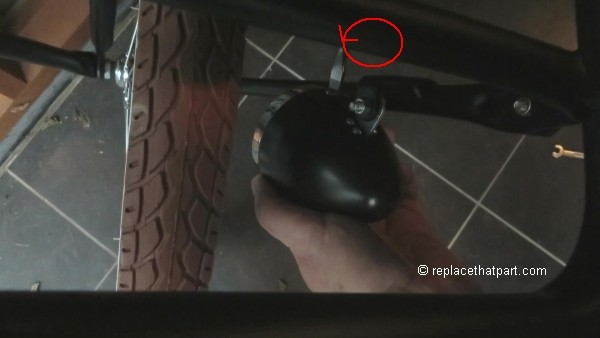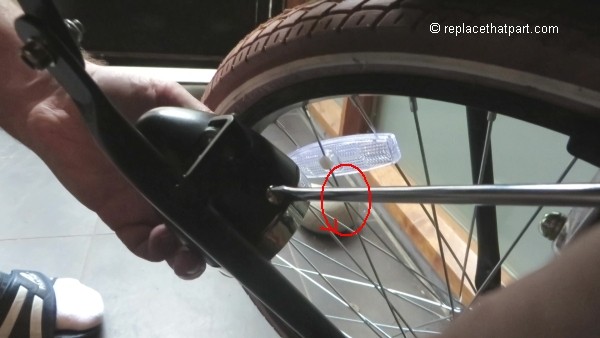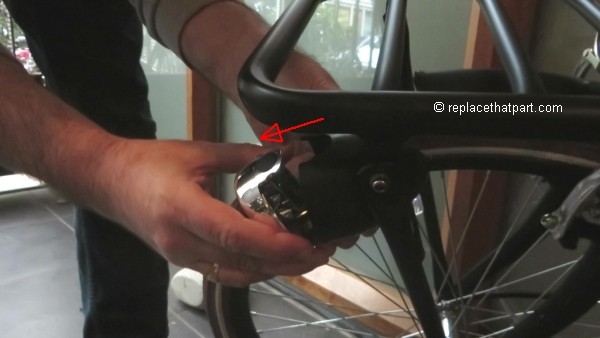 3. In de koplamp bevindt zich een plastic batterijhouder in een plastic voetje. Haal de batterijhouder uit de koplamp. Dit gaat heel makkelijk; er zitten geen draadjes of schroefjes aan.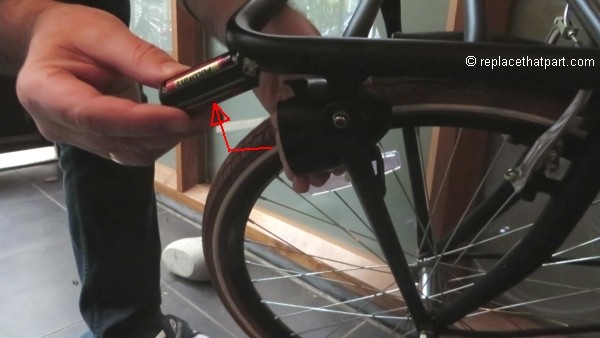 4. Haal nu de 3 kleine AAA batterijen uit de batterijhouder en vervang ze voor nieuwe of opgeladen batterijen.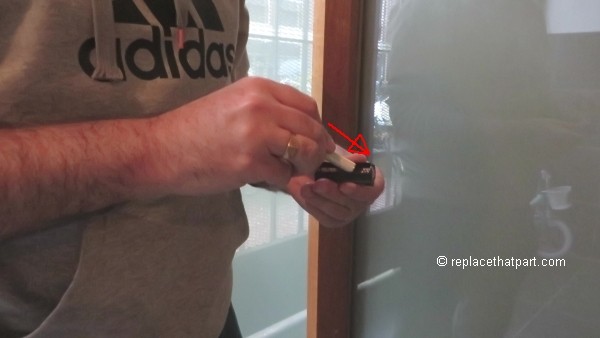 5. Schuif de batterijhouder weer in het voetje in de koplamp. Zorg ervoor dat de bolle metalen punt aan de voorzijde komt en de holle punt aan de achterzijde.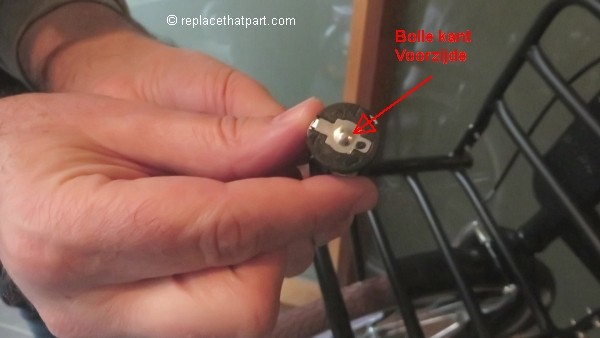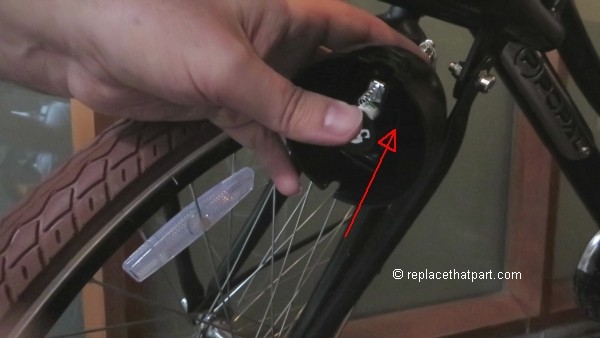 6. Schuif de verchroomde voorzijde van de lamp weer netjes op de koplamp. Het moet precies passen.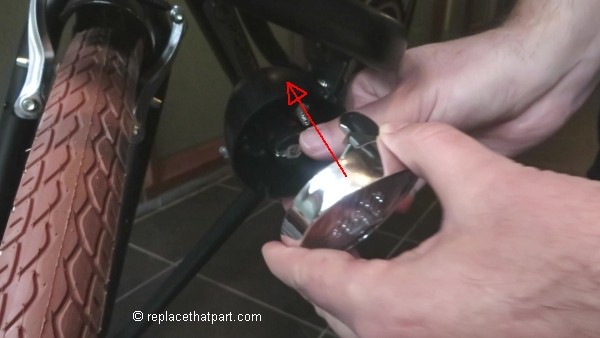 7. Houd de koplamp met de teruggeplaatste voorzijde met één hand stevig vast en draai de grote schroef aan de onderzijde weer vast.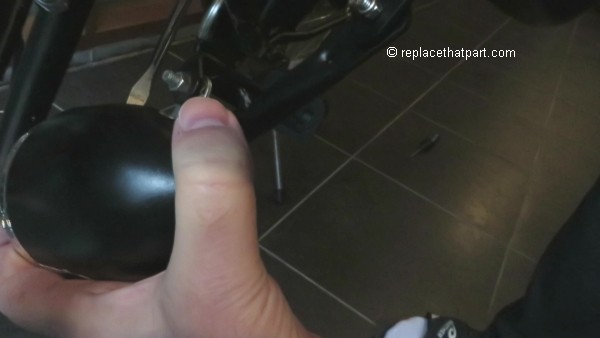 8. Draai de koplamp weer in de juiste horizontale positie en draai de moer weer vast. Als de hele bout doordraait kun je de kruiskopschroevendraaier gebruiken om hem vast te houden.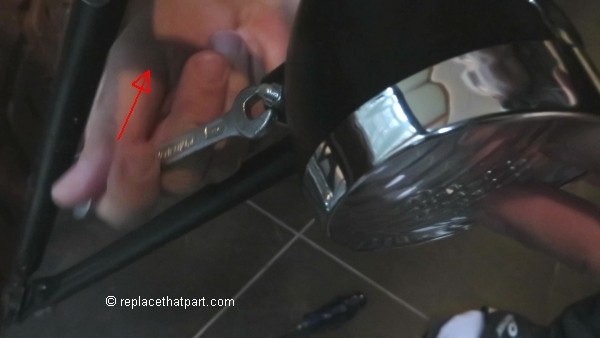 9. Test of de verlichting naar behoren werkt, ook als er aan de fiets geschud wordt en je het voorwiel laat stuiteren.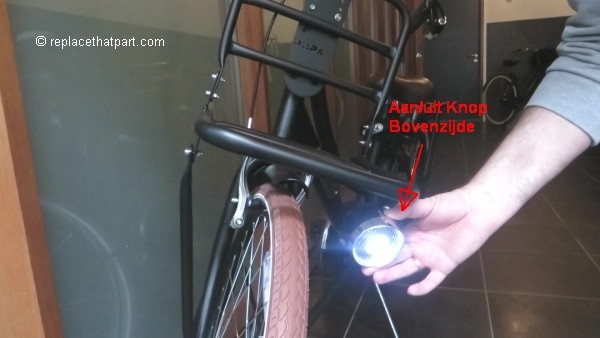 Dat is alles! Je Popal fiets is weer klaar voor veilig gebruik.